Lucky Daredevil Thrillshow: Home
The LUCKY DAREDEVIL THRILLSHOW is fast paced and funny, death-defying daredevil stunt spectacular with all the glitter, glamour, and gut-wrenching thrills of a Vegas show. Guaranteed to please, amuse, and amaze audiences of all ages! Hosted by silver tongued devil, TYLER FYRE, and the darling of danger, THRILL KILL JILL!
Step up, Step in and let the Fun Begin!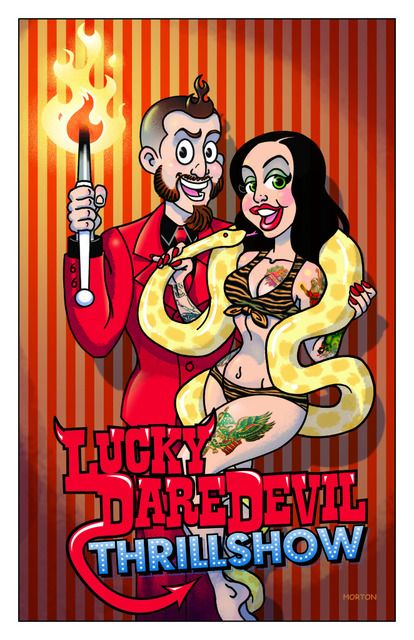 Check us out on the Fox 5 Morning News here in Washington, DC!